Get Ready
Black Friday
Is Coming
Black Friday only comes once a year, and when it does, we like to do something really special. This year's Black Friday sale starts on Friday, November 29th at exactly 12:00 AM UTC-6, and you definitely don't want to miss it! There will be thousands of free prizes, free bonus gifts, exclusive perks and our biggest discount ever.
Click Here To Bookmark The Deal Page!
How To Get

Exclusive Perks
If our upcoming Black Friday sale wasn't already crazy enough, we are doing something new this year to bring Elegant Themes customers even more value. We are working with dozens of Divi and WordPress companies to bring exclusive Black Friday deals to our community. These special discounts will be better than anything you can find online, and they will only be made available to Elegant Themes customers! Anyone who signs up or upgrades their account on Black Friday will get access to these discounts, and so will all current Lifetime customers 👋.
There are going to be a lot of great deals available on Black Friday, but our private list of exclusive perks will be the best 😁
Perks Preview
Below is a list of companies that will be participating in your Black Friday sale and providing you with exclusive discounts that are even better than what you will be able to find anywhere else online. There are some really great products on the list!
Free Prizes Worth

$1,000,000.00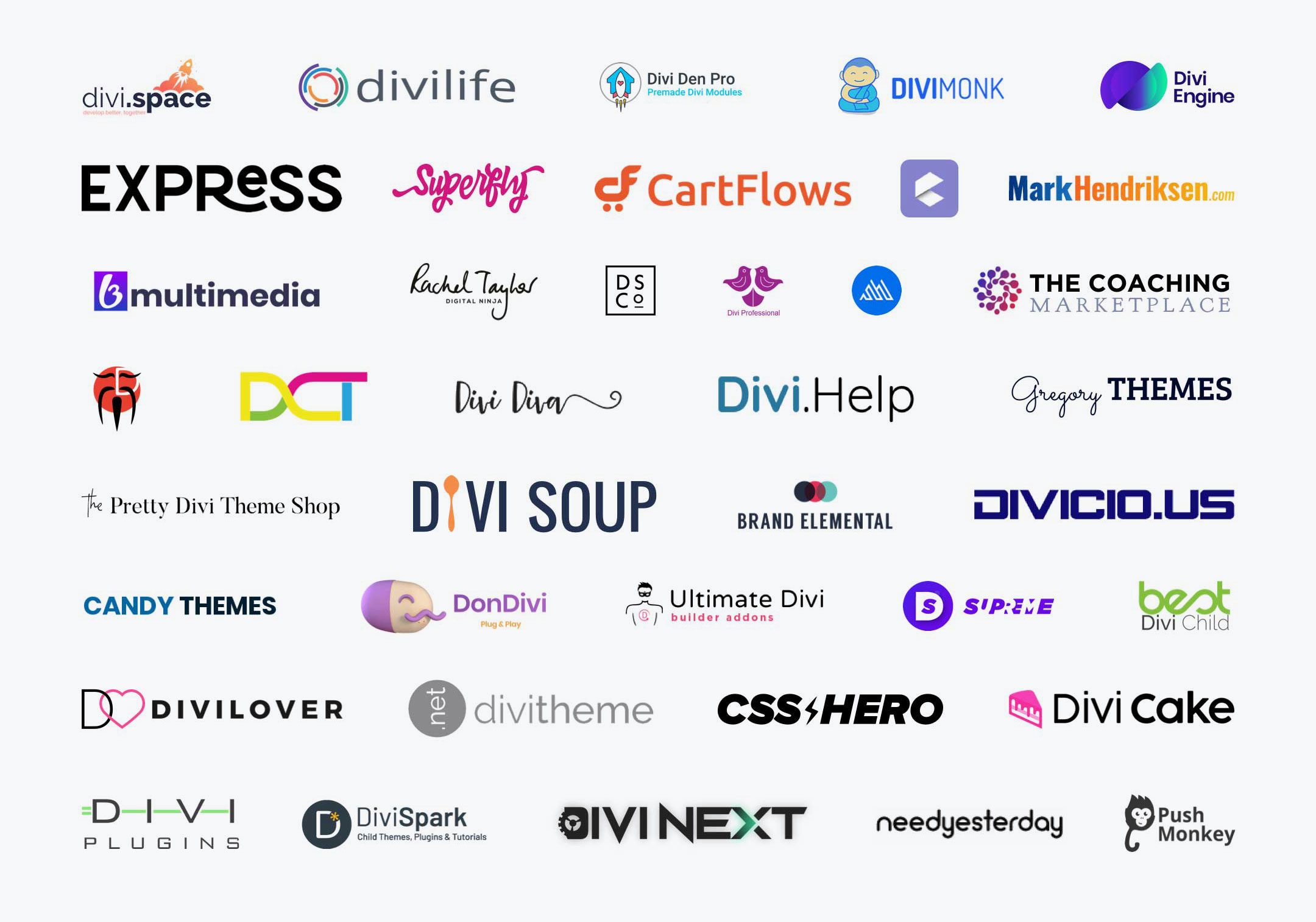 No, you aren't imagining things! We are seriously giving away over $1 million in free prizes on November 29th. Everyone who takes advantage of our sale (whether you are upgrading your account to Lifetime or buying for the first time) will not only get the biggest Divi discount ever, but they will also walk away with a free bonus prize.
If you are familiar with our Black Friday sales, then you know that we go above and beyond to put together a sale that is truly special. No one does it like us! That being said, these free prizes are still going to sell out very quickly. To make sure you get the prize you want, bookmark this page and come back on November 29th as soon as the clock strikes 12:00 AM UTC-6! Once the sale is over, it won't be back until next year, and that's a long time to wait.
Win A

Mac Pro!

For Free!
That's right, we are giving away a fully loaded Mac Pro to one lucky winner! I'm talking about the all-new unreleased Mac Pro that is coming out this year, and you could be one of its very first owners. This thing is seriously powerful. You will be building Divi websites faster that ever!