It's Time
Black Friday
Insane Sale
When Black Friday comes around, we like to do something really special. This is the only time of the year that we offer our biggest discount ever. Once the sale is over, the discount won't be available for a whole year! But huge discounts are just the tip of the iceberg, because we are also giving away $1 million in FREE prizes! Everyone who joins Elegant Themes or upgrades their account to Lifetime or renews their membership will walk away with a free prize while supplies last. Last year prizes sold out in minutes, so you need to hurry up and visit the sale page to make sure you claim you favorite prize.
Click Here To Access The Sale!
This year as a special thank you to everyone who purchases an Elegant Themes Membership during our Black Friday Sale (and to our wonderful Lifetime customers!) we've created several exclusive gifts from our staff to you. Today we're highlighting gift #1: The Landing Page Layout Pack. These landing page layouts are gorgeous, professional and can be used for many types of websites. In this post we'll show you how to download the pack and use it on your very own Divi website today.
A Look Inside the Exclusive Black Friday Landing Page Layout Pack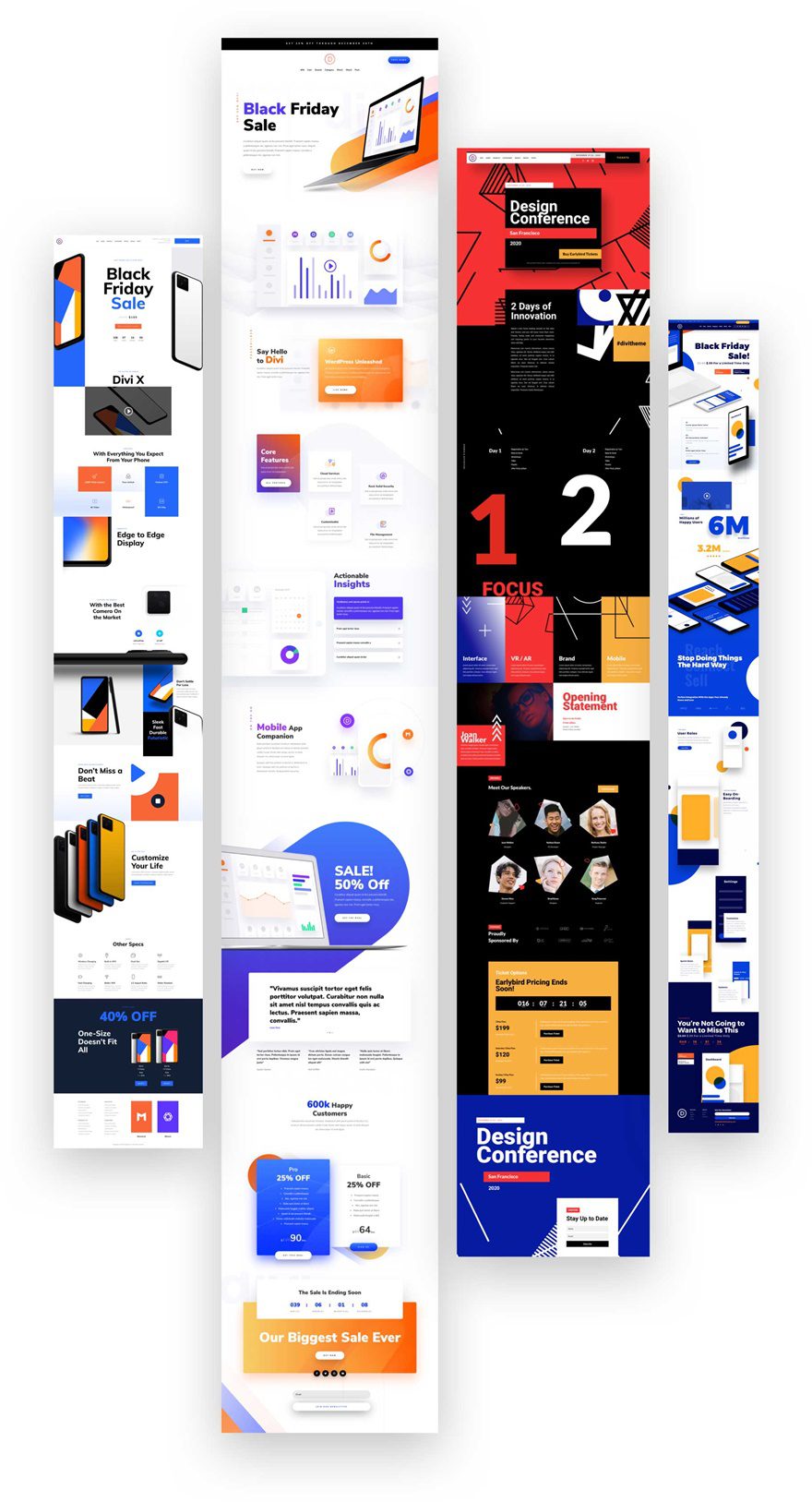 Product Landing Page Layout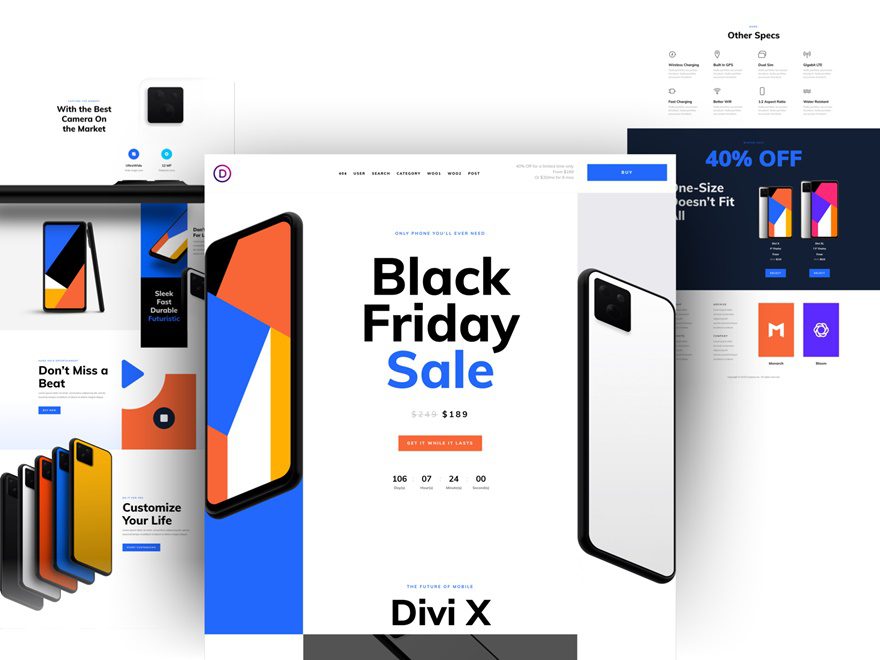 App Landing Page Layout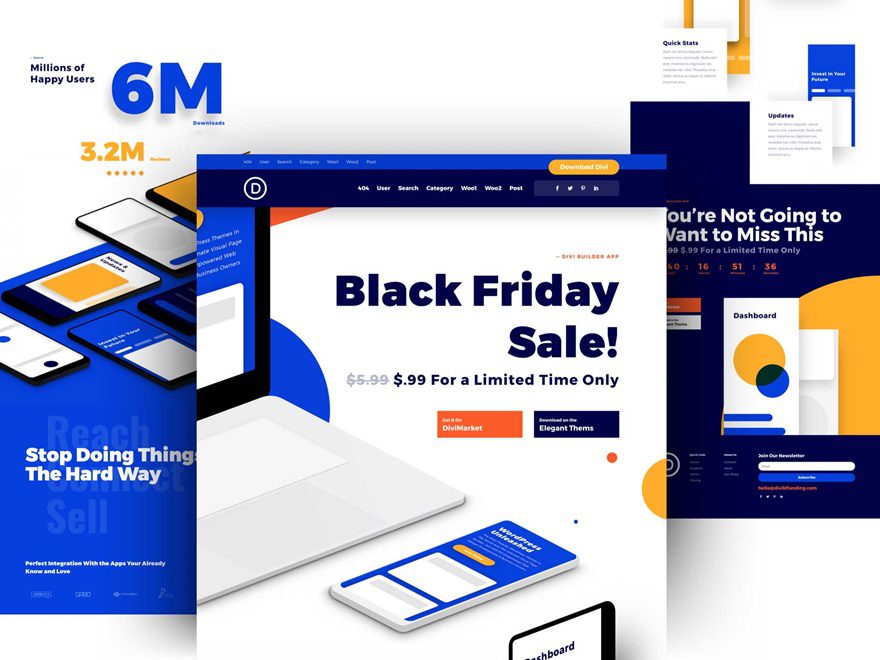 Software Landing Page Layout
Event Landing Page Layout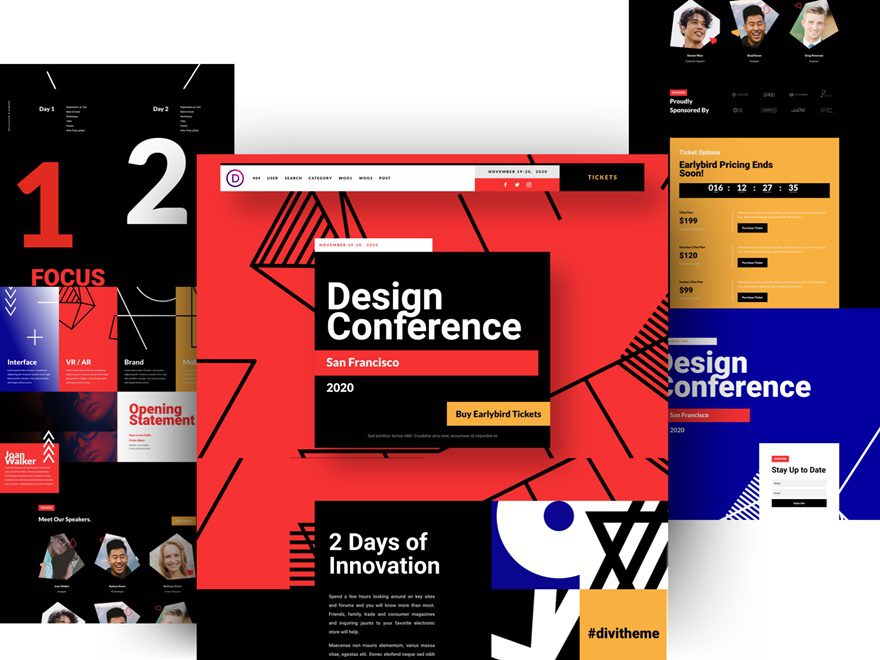 No Licensing Restrictions! Download & Use this Pack's Images for FREE!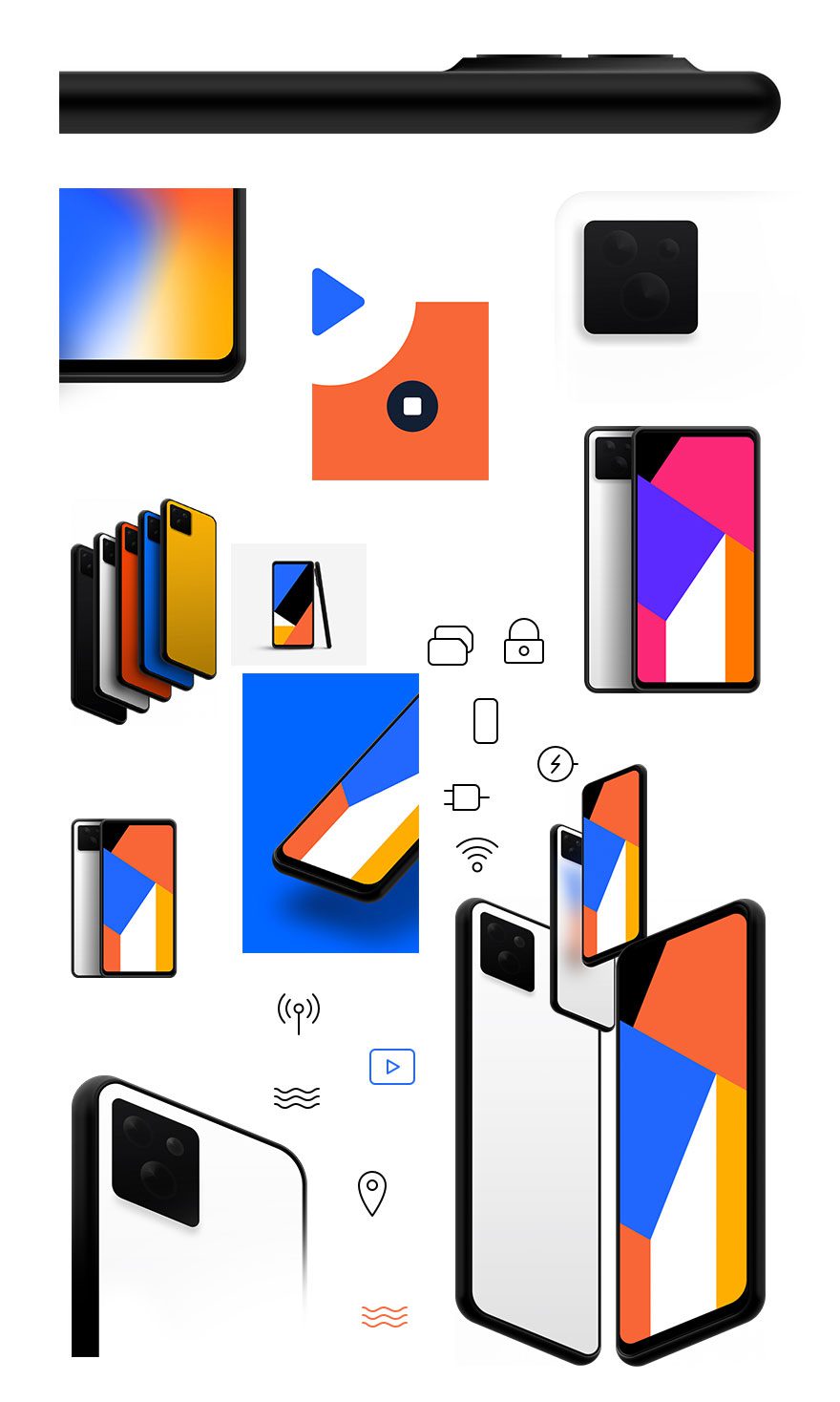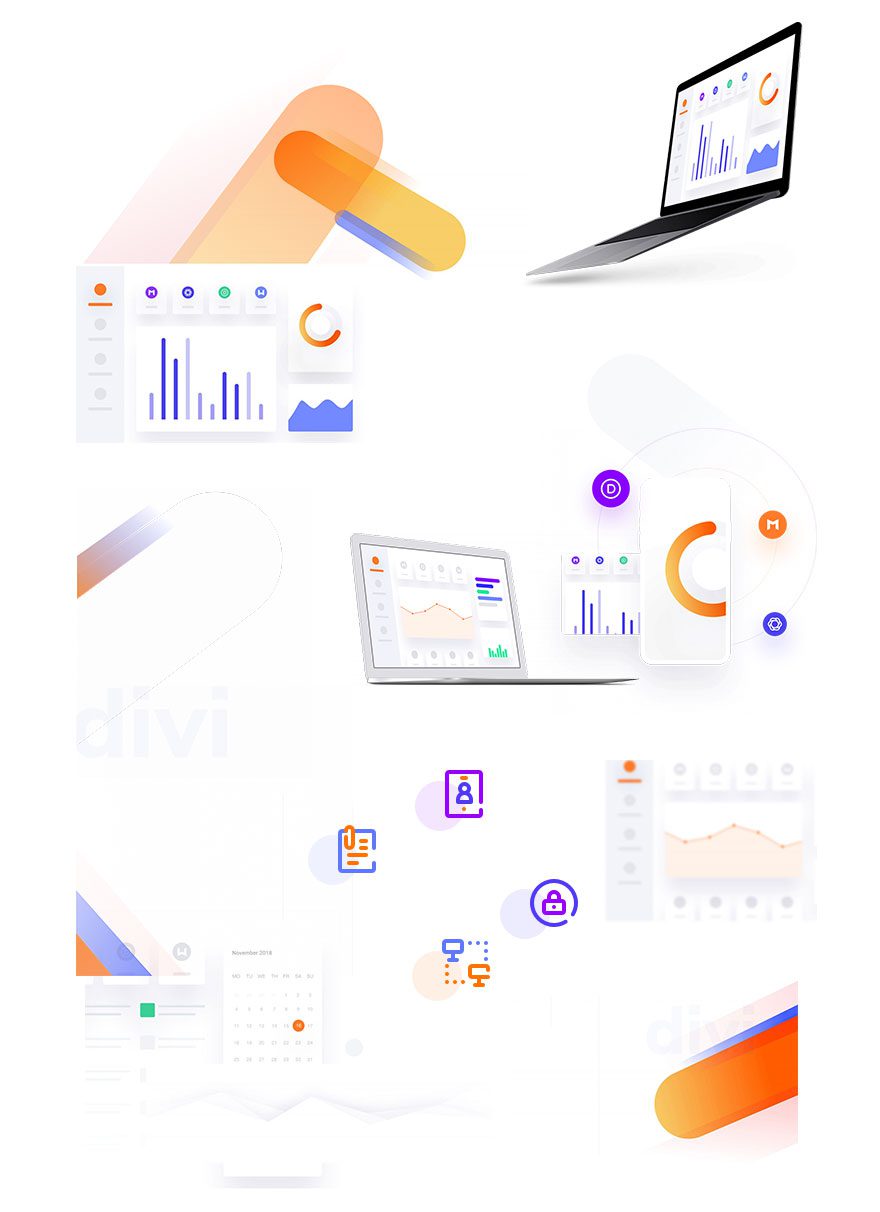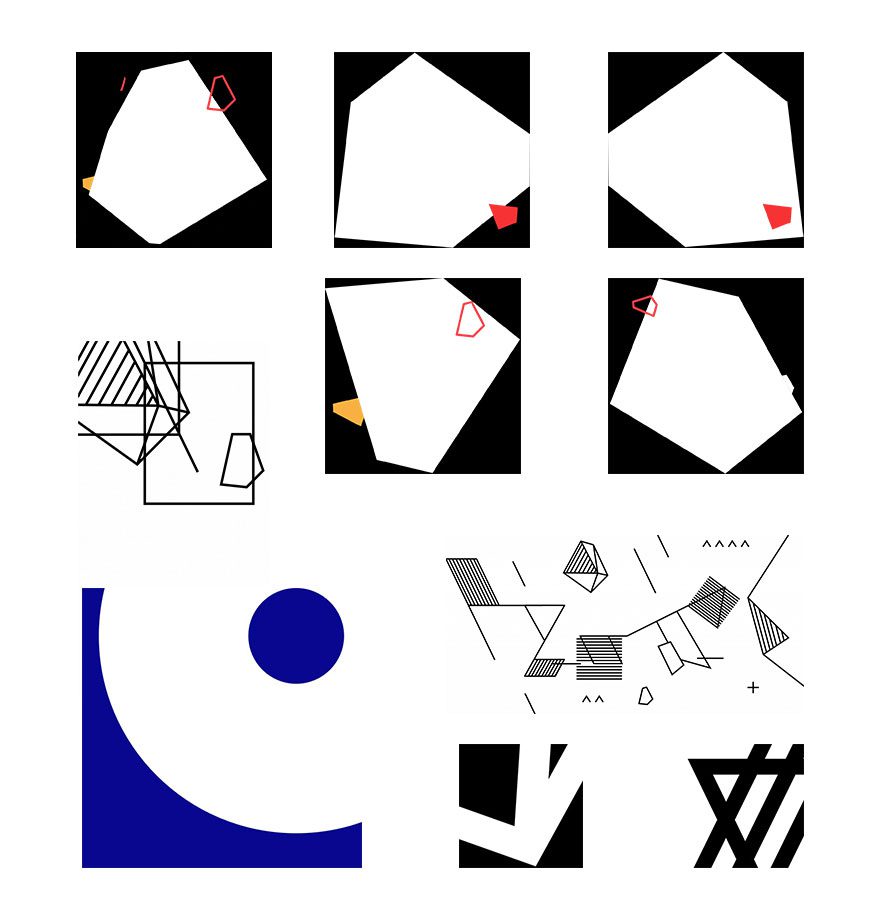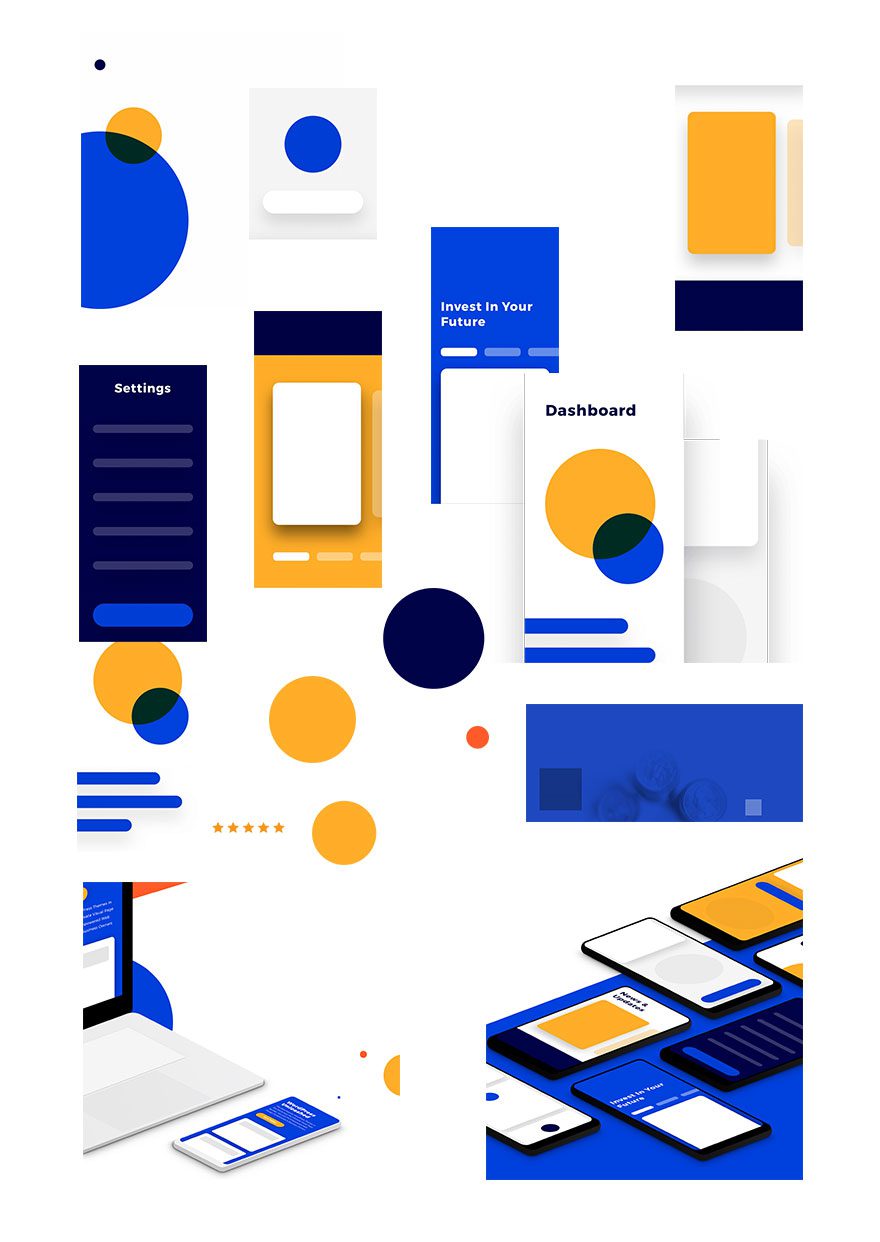 The photos included with these templates have no licensing restrictions. This means you can use them in all of your commercial projects without having to worry about paying licensing fees or attributing the photographer. Use them in your commercial websites, sell them within your Divi child themes, include them in your own Divi layout packs or just use them on your blog. We know how challenging it can be to find good photos and how confusing and scary the licensing that governs those photos can be. We want to fix that problem for our users.
Download the Full Res Image Assets
How to Get the Exclusive Landing Page Layout Pack Today!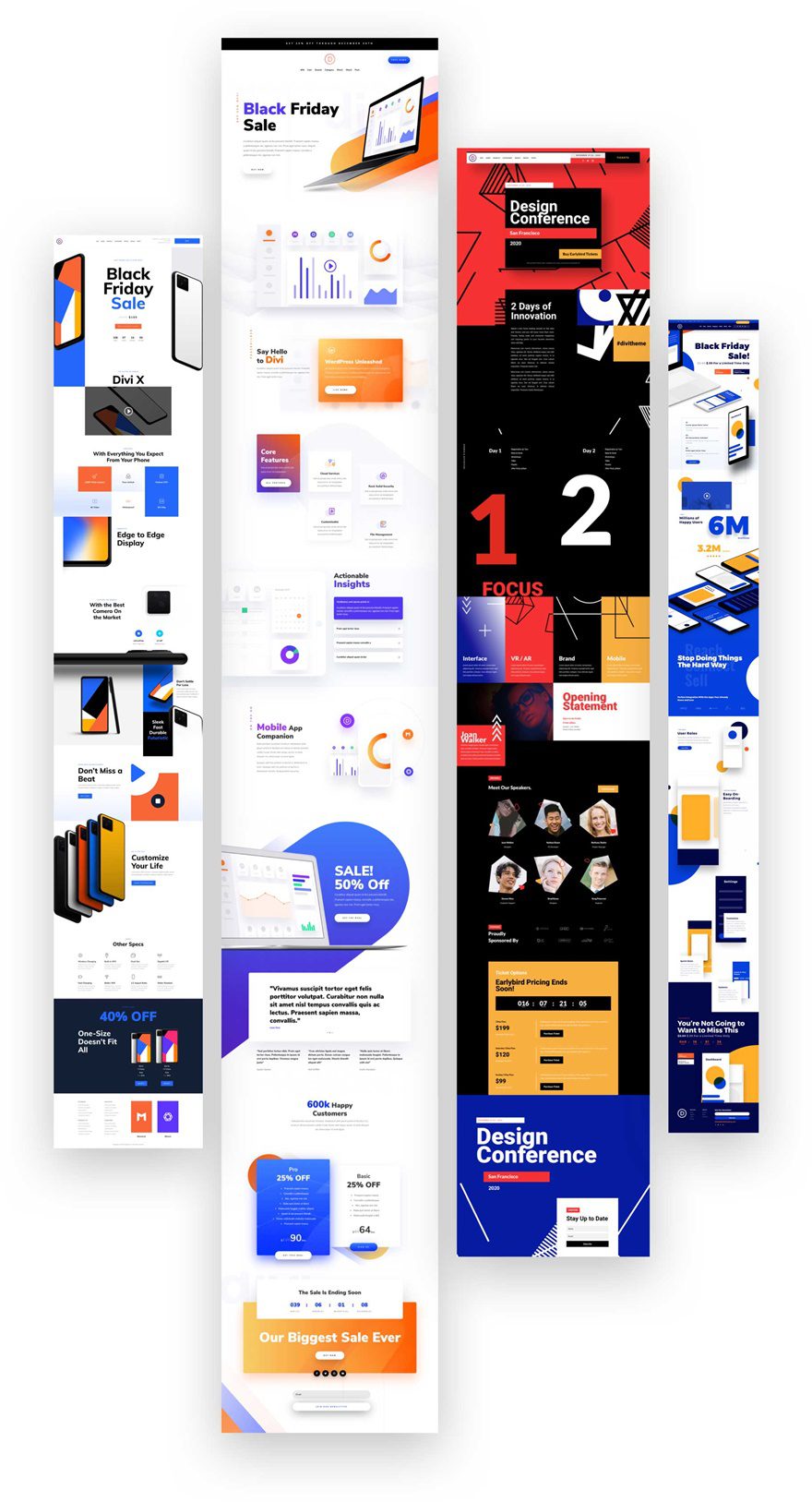 For New Members
If you don't have an Elegant Themes Membership yet, you can get these packs (plus a lot more) by clicking the button below to claim the Black Friday deal. Once you are a member, you will have access to the pack downloads in your members area.
Claim the Deal Before It Disappears!
For Existing Members with Yearly Subscription
If you already have a yearly subscription to Elegant Themes, you can gain access to these free packs (plus a lot more) when you upgrade to a lifetime subscription during the Black Friday deal. Click the button below to claim the deal. Once you are a lifetime member, you will have access to the pack downloads in your members area.
Claim the Deal Before It Disappears!
For Lifetime Members
If you are already a Lifetime Member, you already have access to these exclusive packs! All you need to do is login to your members area to find the download links for each of the packs.
Go to the Black Friday Perks Page in the Members Area!
How to Download and Use the Landing Page Layout Pack on Your Own Divi Website Today
Subscribe To Our Youtube Channel
Downloading the Pack from the Members Area
All of the pack downloads can be found in your members area. To access the downloads, you must first login to the members area with the username and password created when you signed up as a member.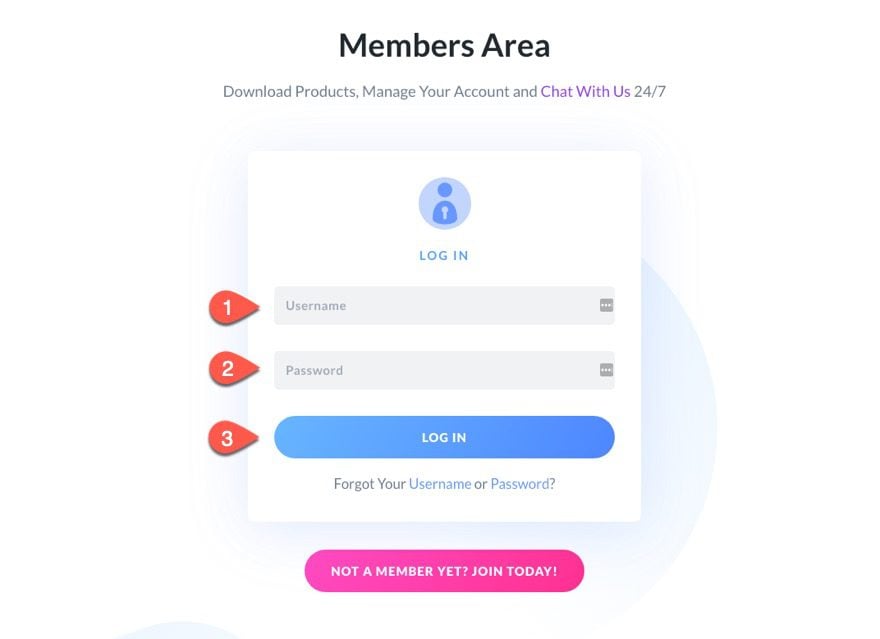 Once you are logged in, click the link on the far right of the members area menu called "Black Friday Perks". Under Black Friday Perks, click the Download the Pack button to download the Landing Page Layout Pack.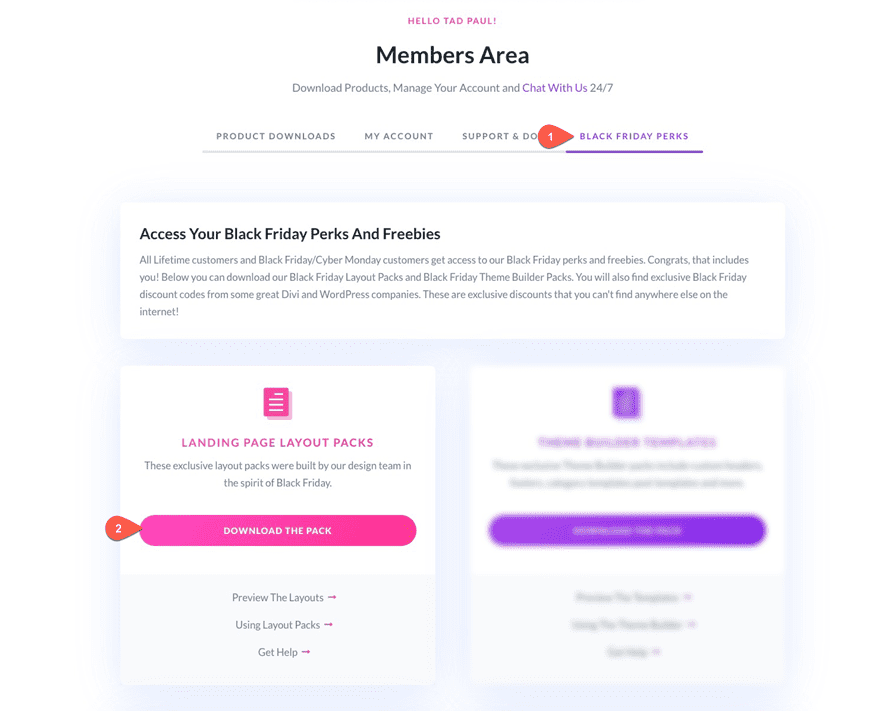 Upload the Landing Pages to Your Divi Library
Once you have downloaded the landing page layout pack, locate the Divi-Landing-Page-Layout-Pack.zip file in your downloads folder on your computer. Double-click the folder to unzip it and then navigate inside the Divi-Landing-Page-Layout-Pack folder. Inside this folder you will find 5 files, one file that contains all landing page layouts and a separate file for each layout as well.
Divi-Landing-Page-Layout-Pack
Divi-App-Landing-Page-Layout
Divi-Product-Landing-Page-Layout
Divi-Software-Landing-Page-Layout
Divi-Event-Landing-Page-Layout

To import the files to your Divi Library, navigate in your WordPress Admin to Divi > Divi Library > Import & Export. You can select the individual layout you desire or choose to upload the entire pack to your Divi Library.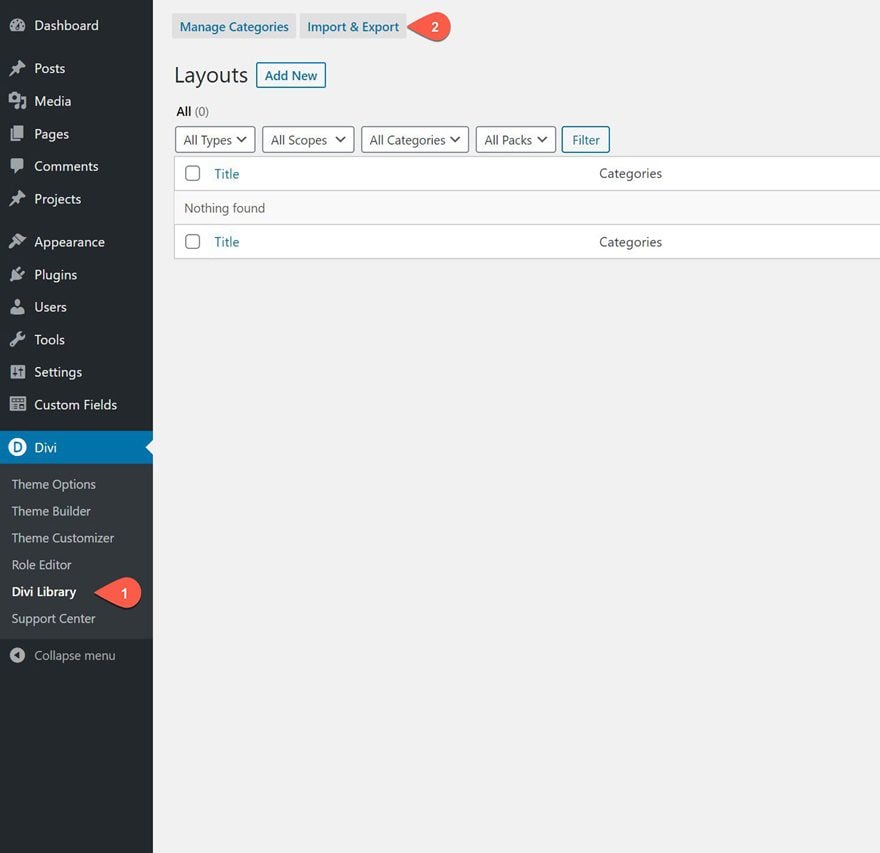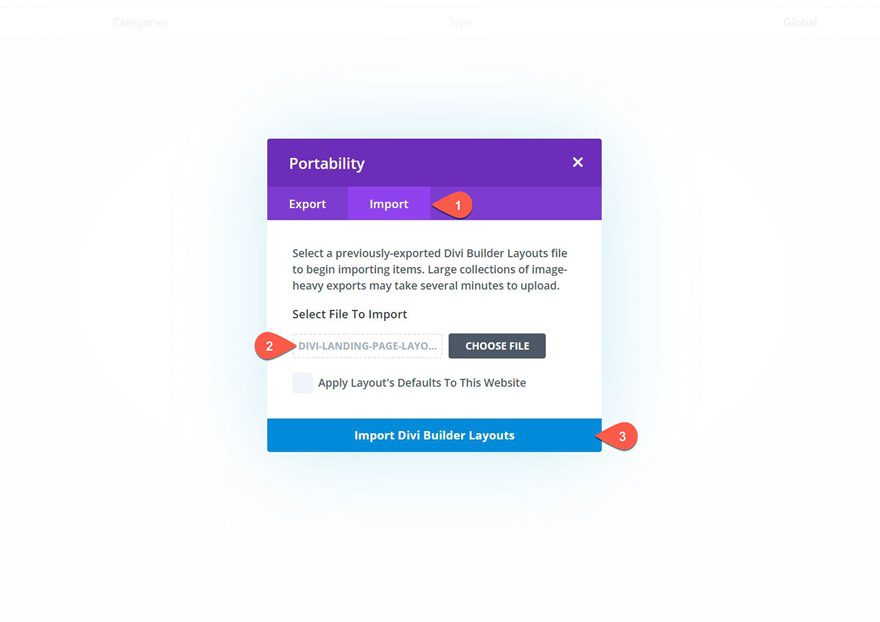 To load one of these layouts onto your page, activate the Divi Builder and then look for the "Load From Library" icon in the page settings bar (it looks like a plus symbol).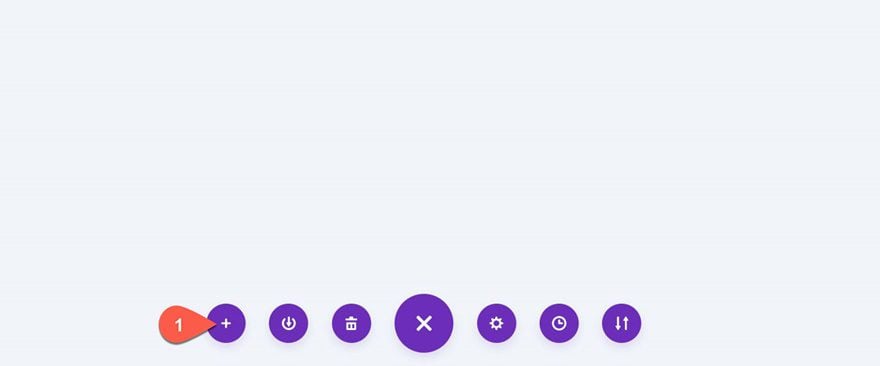 Then, switch over to the 'Saved Layouts' tab and select the landing page layout you want to upload to your page.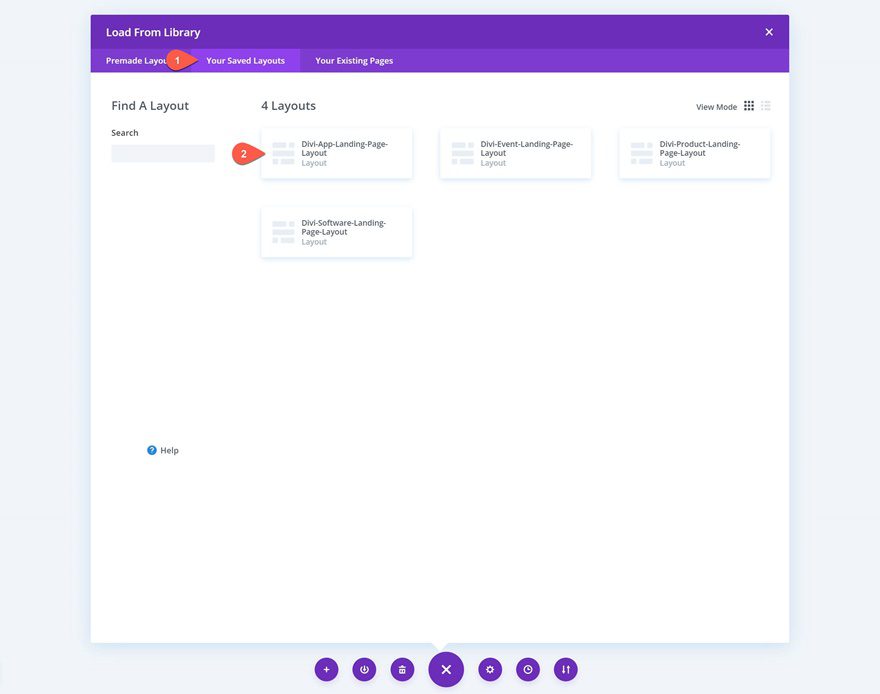 From that point on, the only thing left to do is customizing your layout and publishing it!
Final Thoughts
This Landing Page Layout Pack is part of our Black Friday Deal where we are giving away FREE limited edition Divi Layouts and Theme Builder Packs to Black Friday customers and Lifetime Members. By joining our empowered community during these days and becoming a member, you'll get:
25% OFF EVERYTHING
All of the exclusive packs for free
Access to our awesome themes and plugins
Bonus Prizes & Exclusive Deals from our partners
Seize the opportunity and become a member today by going to our Black Friday Deal Page.