With 2016 looming on the horizon, it's time to turn our attention to the future. Namely, how are we going to make next year better than the current one?
Perhaps you're looking to embark on a career as a freelance developer, and you've decided 2016 is the year you finally take the plunge. Or maybe your freelance career is progressing nicely, but next year you'd like to feel more secure and increase your earning potential.
Whatever your goals, the more you know, the more likely you are to succeed. And, in my opinion at least, reading books is one of the best ways to educate yourself. If you're looking to learn some new skills so that you can hit the ground running in 2016, this post has come at the perfect time. Today, I'll be sharing seven of the best web design and development books published in 2015.
Enjoy, and have a great new year everyone!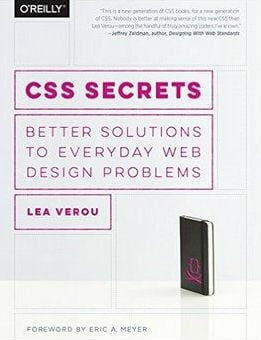 CSS Secrets is undoubtedly one of the finds of the year, authored by the highly regarded developer and public speaker, Lea Verou. Lea's book is primarily targeted at intermediate CSS coders and above, however even advanced developers will learn a thing or two.
The book tackles 47 everyday developer problems, providing the reader with a technique or "trick" to solve each one. There is also a strong focus on helping you to understand why the problems occur, plus why each solution is effective, including the thought processes involved. If you're looking for a book to take your CSS skills to the next level, this could just the book you're looking for.
To give you a better idea of the contents, the book is split into the following seven categories, covering the full spectrum of CSS problems.
Background and borders
Shapes
Visual effects
Typography
User experience
Structure and layout
Transitions and animations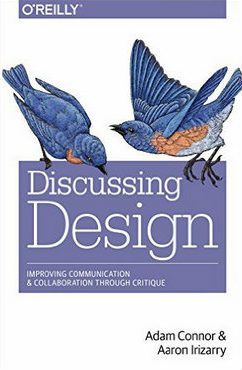 Disagreements over a site's design are commonplace when working with others – we all think we know best. However, too much pigheadedness is rarely the best approach. If we can learn to communicate with our peers better, we'll often see far more impressive end results.
That's the focus of this book, Discussing Design, co-authored by Adam Connor and Aaron Irizarry. The book shares industry experts' stories of how feedback can help projects to scale new heights, plus a look at how feedback can go wrong and cause a project to come crashing down.
Let's be clear: This book isn't just about box-ticking exercises. It looks at the soft-skills of the developer world, and how we can communicate and collaborate in a way that benefits everyone. Here's a quick look inside the cover at some of the main topics tackled.
Why critiquing is important
How to give and receive critique
Critique and working culture
How to critique effectively
Dealing with difficult people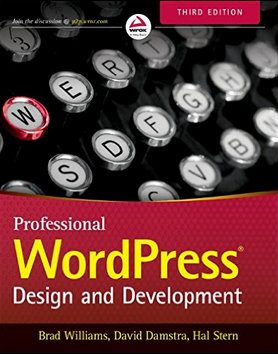 Originally published in 2010, Professional WordPress was brought up to date with the release of its 3rd edition in 2015. Written in collaboration by Brad Williams (of WebDevStudios), David Damstra, and Hal Sterm, the book covers everything WordPress, bringing the content up to speed with WordPress 4.1.
The book is targeted at advanced developers, but the complex content is easily digestible thanks to step-by-step screenshots. This book isn't all theory either – it looks at real projects utilizing advanced WordPress functionalities. As you might expect, the book takes a particularly in-depth look at the newer features introduced from WordPress 4 onwards.
More specifically, the book contains information on the following topics:
An overview of WordPress – history, getting started, navigating the dashboard, etc.
A tour of the core, including a detailed look at the code in the main core files.
A look at WordPress database queries and troubleshooting common database errors.
WordPress plugin and theme development guides.
An in-depth guide to WordPress multisite.
Using WordPress as an application framework.
The different ways to contribute to the WordPress core.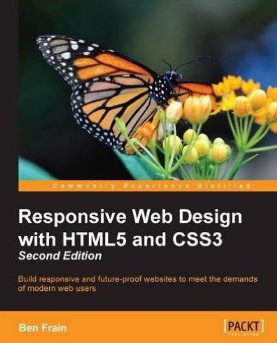 As the title implies, this book is a comprehensive overview of the ins and outs of responsive web design. The book explains how to use HTML5 and CSS3 to create an unforgettable experience for your mobile visitors. Responsive design is already important, but this website demonstrates how to do responsive design right from a 2015 audience's perspective.
This year saw the release of the 2nd edition of Ben Frain's book, bringing readers up to speed with the specific challenges of modern responsive design. This includes tackling stylish animation effects, and complex interface elements that are now the norm.
Here's a better idea of what's inside:
The basics of responsive web design.
Creating fluid layouts and responsive images.
HTML5 and CSS3 for responsive design.
Crafting visually stunning websites with lots of moving parts.
A dedicated chapter on building complex forms with HTML5 and CSS3.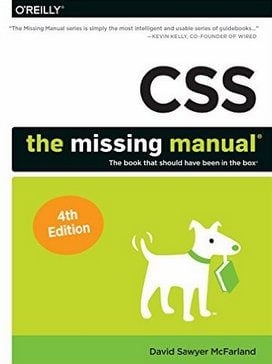 The Missing Manuals are a prominent feature of any budding developer's bookshelf. This book, the 4th edition of the incredibly popular CSS: The Missing Manual series, also deserves pride of place.
David McFarland's book is marketed as, "the book that should have been in the box." And that is the perfect description, as this book covers, well, just about everything related to CSS. At 718 pages, it covers the topic of CSS in almost encyclopedic detail, imparting enough knowledge for developers of all skill levels – trust me, you'll be reaching for this book time and again!
The updated version brings you up to speed with all the latest CSS information. This means you'll learn about CSS through the lens of our increasingly mobile world. The book also pays close attention to modern tools, including Flexbox and Sass. Here's a (very) brief summary of what's inside the cover:
CSS Basics – exploring HTML and CSS, style sheets, and style inheritance.
Applied CSS ­– formatting text, borders and padding, and CSS animations.
CSS Layout – float-based layouts, responsive web design, and CSS grid systems.
Advanced CSS – a practical guide to improving your CSS habits.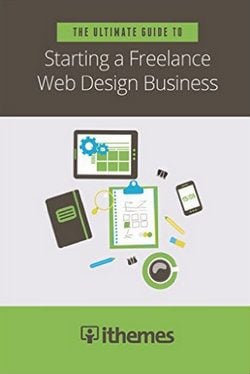 So far today, we've focused on relatively advanced books, teaching you how to become a better developer. However, as I'm sure you're already aware, technical skills alone won't make you rich. Many developers have the talent and the skill-set, but they lack the business acumen to make a real go of their chosen career.
Introducing The Ultimate Guide to Starting a Freelance Web Design Business. Brought to you by the iTheme's team – best known as the security experts behind iThemes Security – this book tackles the business side of web design. If you're struggling to make a living as a freelancer, this book will teach you the ropes – as will this article recently published on the Elegant Themes blog.
Ready to take your freelancing career (and bank balance) to the next level? The book covers these topics and more:
How to price your services and pitch your rates to prospective clients with confidence.
Handling the financial side of your business, including startup costs and budgeting.
How to close clients by focusing on the value of your services.
How to keep your biggest clients happy.
Expand your services to generate recurring monthly income.
How to avoid freelancer burnout by creating a solid work/life balance.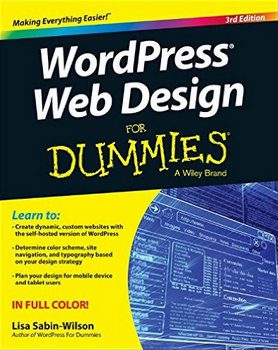 I know that reading a "dummy" level book might feel insulting, but don't let the branding put you off – most For Dummies books are excellent entry-level texts. Lisa Sabin-Wilson's WordPress Web Design for Dummies is no different, helping less-experienced designers build beautiful websites with WordPress.
As you know, the world of WordPress moves quickly, and so any popular WordPress book needs to be regularly updated to remain relevant. This book, now on its 3rd edition, is up-to-date as of October 2015, meaning the content is fresh.
The book looks stunning in full color, complete with plenty of screenshots. This makes it super-easy to digest, as it walks you through the steps necessary to produce beautiful, custom websites – without spending a fortune. There is a strong focus on design, with sections dedicated to considerations like color palettes, typography, and layouts. If you'd prefer not to build your site from scratch, the book also offers insights into tweaking an existing theme.
Want a quick run-down of the book's contents?
An overview of WordPress – installation, requirements, managing content, etc.
Getting your site's design right – tools, graphics, colors, and fonts.
Dissecting your theme – including a detailed look at the default Twenty Fifteen theme.
A guide to parent and child themes.
Enhancing your website with plugins.
Customizing your website using basic HTML and CSS.
Final Thoughts
And with that, we're done! I hope you enjoyed today's selection of books, and I hope there's a book or two included that will take your freelance web design career to the next level. All books featured tackle similar topics, but from a slightly different angle, so I strongly recommend that you check out as many as you can – you can never read enough, right?
If I've missed any quality books of this list – and I'm sure I have! – share your recommendations in the comments section below. And, if you're a big fan of an invaluable book that's more than 12 months old, feel free to give it a shout out, too!
Article thumbnail image by denvitruk / shutterstock.com